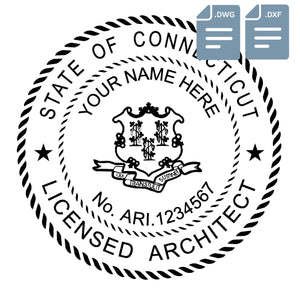 AutoCAD Digital Files - .DWG, .DXF
Pro Stamps offers AutoCAD extension files in .DWG and .DXF formats for all 50 of our state board certified Architect stamps.
Purchase a digital-only or physical Architect stamp and include these files as an add-on, or buy these files on their own if you require these additional formats.
*Please note: If you require these formats for a stamp previously purchased from Pro Stamps, please reference your order number or name as shown on the stamp. If you have not purchased from us previously, please provide the customization details at check out.